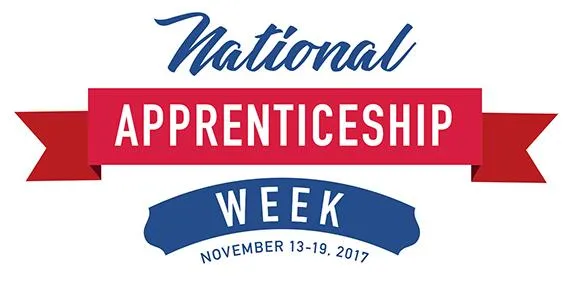 Idaho AFL-CIONational Apprenticeship WeekProclamation

 In recognition of National Apprenticeship Week, proclaimed the week of November 13 – 19, 2017, the Idaho AFL-CIO urges those seeking to enhance their working career to discover the distinct advantages of serving in a registered apprenticeship program.  Roughly 50% of all apprentices currently in training in Idaho are enrolled in a joint union/management sponsored apprenticeship.  We strive to promote a career path that will bring economic security and a safe workplace to Idaho's workforce. 

Apprenticeships have been an integral part of America's history. They have been a vital means to developing and expanding the economy in this country from its inception. Apprenticeships are a proven model for success that continues to this day.

Jobs of the future will require more education and skills training than ever before. Apprenticeships provide the framework for students to learn a skill while earning a living wage thus contributing to Idaho's economy in a meaningful way. Upon graduating, students are better prepared to meet the needs of employers.  They will have received a comprehensive training experience, making them highly valued in the industry in which they have been trained.

Apprenticeships require commitment. Students must commit to on-the-job training, as well as complete the required course work to make progress.  Employers must commit to providing a safe workplace and invest the necessary resources to achieve a successful result.

To meet Idaho's workforce needs in the future, we must use all methods at our disposal. Apprenticeships are a tested and reliable way to meet the demand for developing a highly skilled and productive workforce.

Therefore, the Idaho AFL-CIO is committed to seeking ways to expand apprenticeship opportunities in all sectors of Idaho's economy, creating a strong infrastructure for employers and employees to grow and thrive.
                        

For more information on apprenticeships contact Jason at 208-321-4825 or jason@idahoafl-cio.org.

Or visit idahopprenticeships.org